Boulderado is a hybrid POS for sports and recreation facilities, combining the benefits of on-premises and cloud-based software.

B.O.P
The Boulerado online portal hosts all online tools such as initial registration, dashboard for statistics, cash book transfer, subscription management and much more.

24/7 Gym
tixE by Boulderado enables continuous opening hours for subscription holders and tickets purchased online - completely without staff with door opening via QR code.
ALL FROM ONE SOURCE
Hardware, CRM, membership cards, turnstiles, accessories - Boulderado POS manages all necessary tools and interfaces under one roof.
POS System for sports and leisure

Boulderado is our innovative hybrid checkout software for indoor climbing and bouldering gyms,
Ninja Parks, outdoor and other sports, leisure and wellness facilities.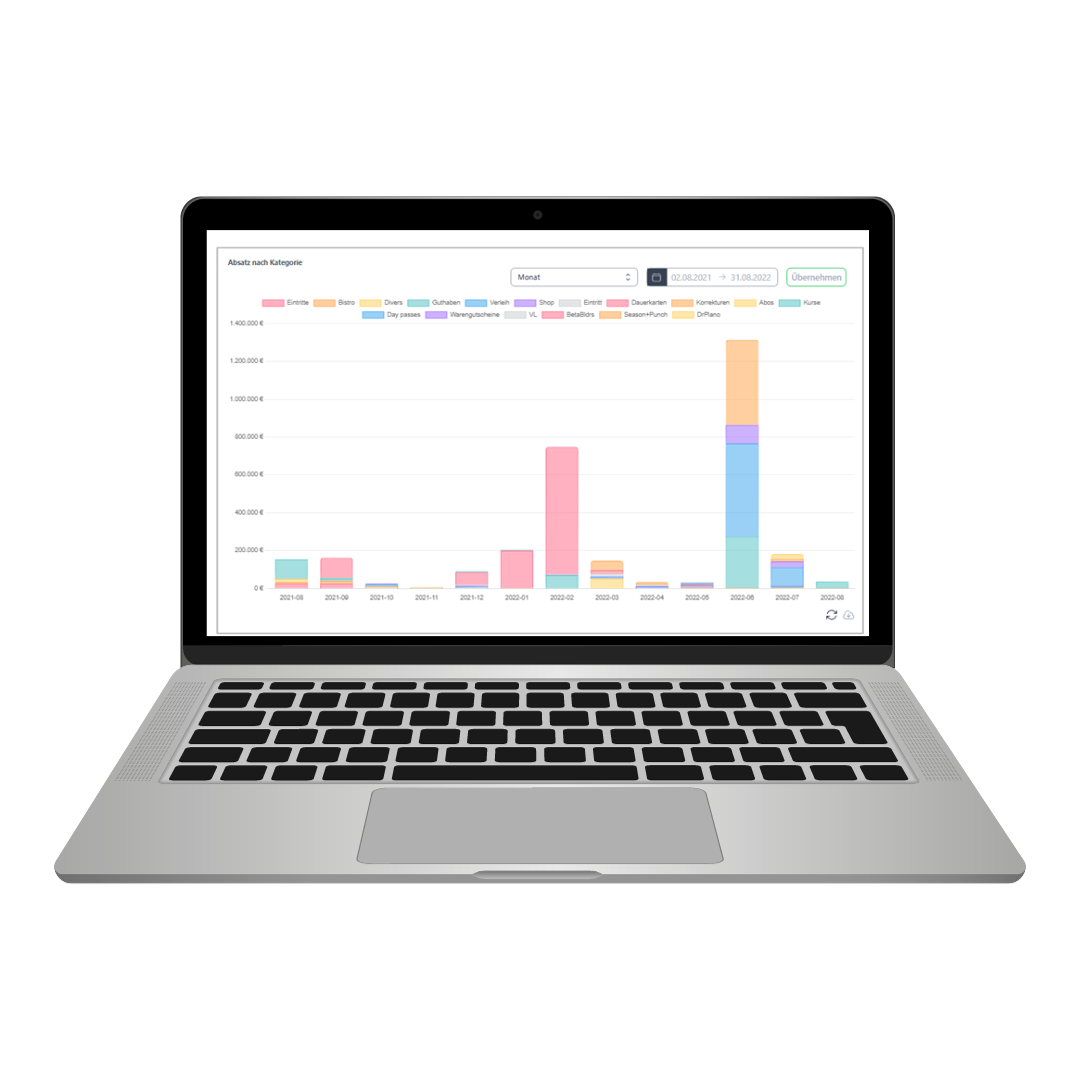 Statistics Dashboard - anytime, anywhere
Whether daily sales or article tops and flops. B.O.P. helps you keep an eye on everything, no matter where you are.

Basic CRM & Subscriptions online
In addition to detailed statistics, B.O.P. can also re-register your members, manage them and soon even let them take out subscriptions.
WE EQUIP YOU COMPLETELY:
FROM MOUSE TO TRAFFIC LIGHT
HIGH QUALITY. FAST. RELIABLE.
Our POS solutions include the powerful Windows IoT operating system, known for its outstanding performance and security. Together with our high-quality accessories, we guarantee an efficient and reliable solution.

OVER 10 YEARS EXPERIENCE
Trust in our know-how and proven solutions.
We take real pride in helping our customers optimize their POS system and achieve super satisfying results.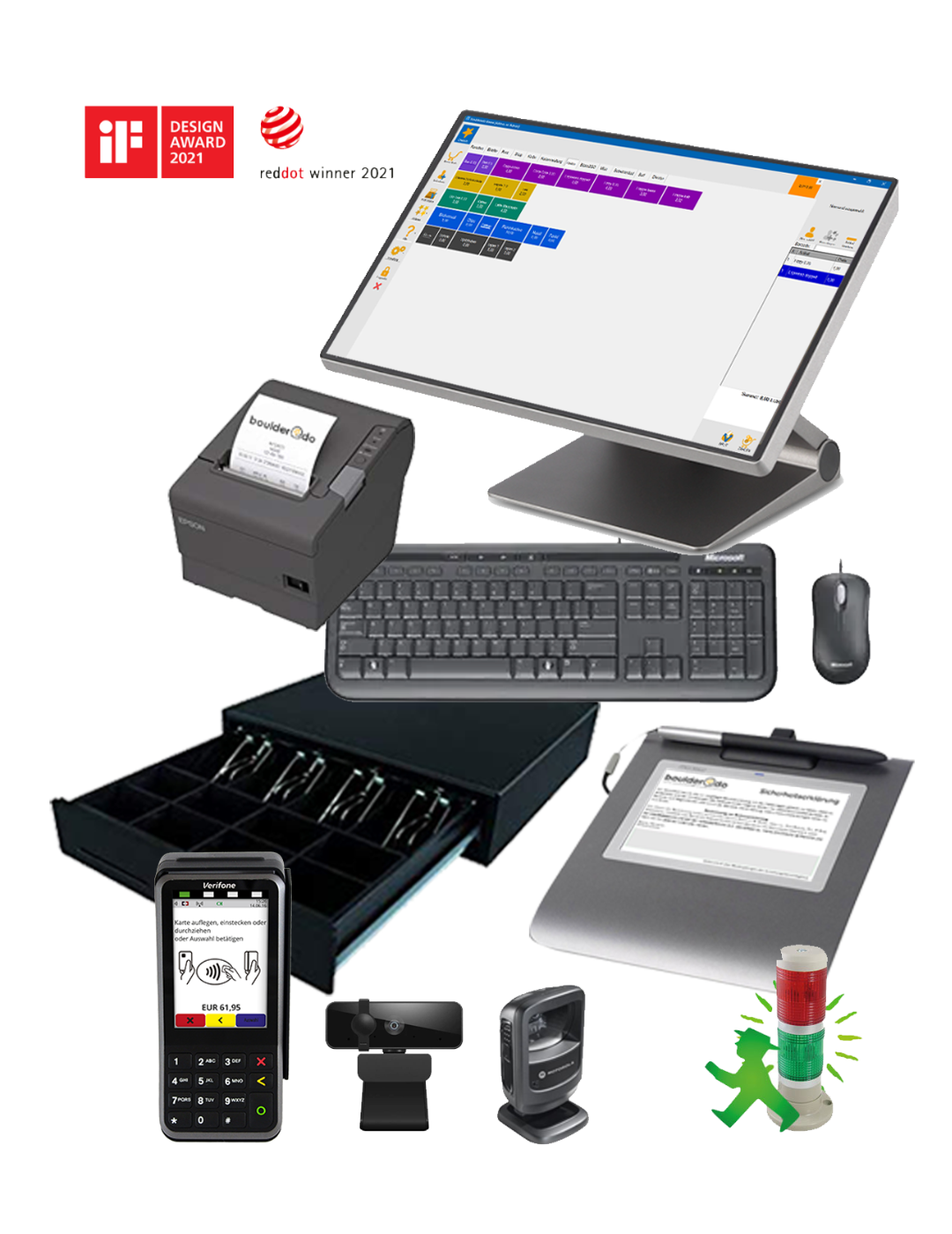 Best Choice:
CHIC AND EFFICIENT FOR REAL PROFESSIONALS
15,6 Inch Display

16:9 FULL HD Wide Screen

extreme flexibility

integrated scanner

integrated customer display
The VariPOS 256S designed by Poindus impresses with its slim and elegant design and powerful performance.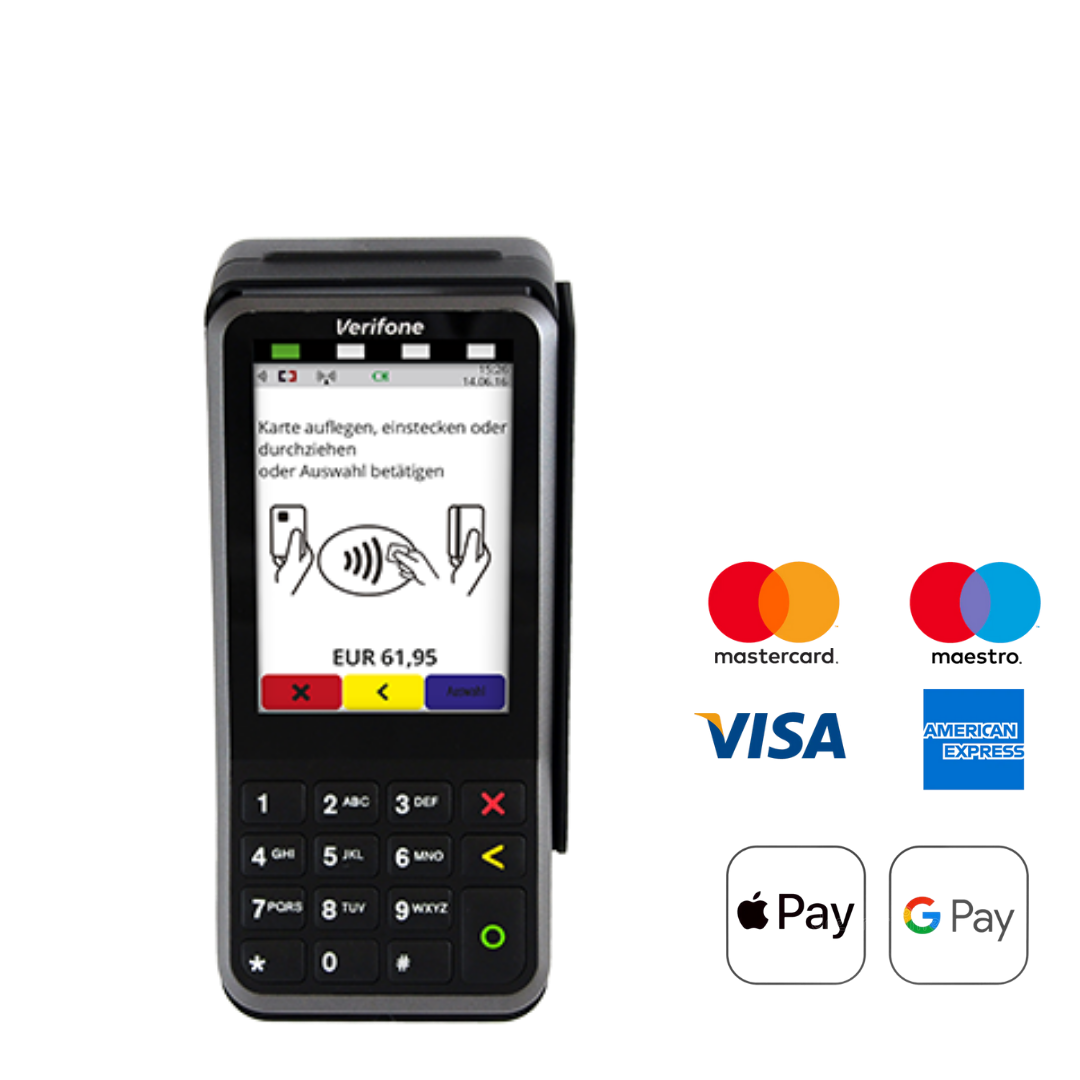 GOODBYE CASH - WELCOME TO THE WORLD OF MOBILE PAY
Time saving and error reduction
thanks to extended ZVT interface

Our payment terminals accept all major EC, credit and debit cards.
The payment process as well as the daily closing are controlled by the cash register.

No more paper receipts at last
thanks to e-receipt
In addition to the e-receipt function of the POS software, our extended
ZVT interface allows the e-receipt and paperless archiving of retailer receipts.
QR CODE IS THE KEY
The tixE opens exterior doors, separate rooms or turnstiles as a stand-alone system or in combination with Boulderado, providing extra service to customers.
Our ideal add on for the Boulderado POS system.

Subscription and season ticket customers also receive access outside regular opening hours.


Access also with the QR code of tickets purchased online